Our Goal is Your Complete 100% Satisfaction. Every Step of your Exhibit Purchase Process is about you.
Project Managers

– Your personal shopper and advocate, to make sure you get what you want.

Respected

 – Over 30 years in the display business, helping 1000's of clients just like you.

Offerings

 – Wide variety of carefully screened, portable and large custom displays, for your evaluation.

Services

 – Experienced in-house graphics department, repair and warranty maintenance for your convenience.
As an independent dealer, we design and sell almost every style and type of tradeshow display, from small portable "pop-ups" and banner stands to large custom displays and islands. We don't sell anything we haven't seen and tried out ourselves – no "schlock"!
We've been in business for over 30 years and take pride in offering our customers fast and friendly service at very fair prices.
Need extended trade show services? We offer display storage management and more  – we can provide a one-stop solution for all trade show requirements, including full display systems, graphics and accessories, display rentals, storage, shipping, repair and installation & dismantle (I&D) services. Read more about our trade show services here.
Our showroom is located in Redmond, Washington (in the greater Seattle area). We serve global customers and have production capabilities and rental displays located at partner facilities across the USA, including CA, OR, AZ, MO, IL, NV, TX, NH, and GA, as well as in Europe and Asia.
We proudly represent the finest manufacturers in the industry, including:
Abex, Brandstand, Brumark, Classic Exhibits, Edge Exhibits, Expand USA, ExpoDisplays, ExpoGo, Featherlite, Flex/Lumaline, Globotech, K&S, Laarhoven, LITE, Lockfast, Modular One, Modul, Moss, Nimlok, Octanorm, Optima Graphics, Orbus, Radius, Softspace, TrussWorks, Xpressions Inc., and more!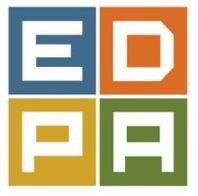 "EDPA" stands for the "Exhibit Designers and Producers Association". The EDPA currently has over 400 corporate members, representing 18 countries worldwide. The EDPA's corporate members are involved in various segments of the exhibiting industry, including trade show display designers and manufacturers, systems marketers, and show contractors.
Since its founding in 1954, the EDPA has provided its members (as well as the exhibiting and event industries) with educational programs and networking opportunities. Having access to our industry's top leaders gives us the tools we need to provide you with the service you deserve. To learn more about the EDPA, visit their website at www.edpa.com.

April 24th 2017
Michel Gibbs was the greatest
Michel Gibbs was the greatest customer service person! She went out of her way...
Lender Price
April 13th 2017
The order process was fast
The order process was fast and easy. I requested a quote, got that quickly, ordered...
The Rogers Group
March 20th 2017
American Image Displays
Great job! Can not thank Jacob enough for being that extra set of eyes...
Eric Vaughn - Vaughn Creative Group
March 8th 2017
Another awesome experience!
I've purchased several exhibits from American Image over the last few years which included design...
Joan Carter
March 3rd 2017
Banners
Excellent service, price and prompt delivery. Lot's of options/colors to work with. Highly recommend them...
Customer
February 23rd 2017
American Image Displays is FANTASTIC!!
Best Customer Service and Widest Selection of highest quality products. They had exactly what we...
Park Place Ltd - The Premier Auto Dealership
February 10th 2017
Great Service Quality Product
Working with American Image was easy. The kept in touch to answer questions and provide...
METRON Community
January 25th 2017
The Best!
The guys at American-Image are knowledgeable, professional and will bend over backwards in a rush...
Sara Nelson
January 17th 2017
Excellent
Quality products and excellent customer service!...
Customer
January 3rd 2017
Excellent service and product.
We needed a repair and new products. Both the new order and repairs were...
Customer
December 1st 2016
Excellent Banner Stand Service
Working with American Image Display on a recent banner stand job was wonderful. Service...
Kelly
November 21st 2016
Great
Excellent – no reservations, I would recommend this company to anyone....
Very disappointed
November 17th 2016
Awesome experience!
Speedy service, great communication, unbelievable turnaround time. Our display is exactly what we were hoping...
Alliance Ag Equipment
November 12th 2016
Excellent company and people
I have worked with them for years and been very pleased with the service, response...
Peter
November 4th 2016
Terrific Customer Service
American Image was professional, courteous and delivered even before I expected them to which gave...
Chris
October 15th 2016
Painless and perfect
Great customer service (as usual) with great results...
The Spur Group
September 29th 2016
5 star service
Very happy with quality of product. Excellent and fast service too....
MyGovernmentOnline.org
September 26th 2016
Great Customer Service
Very helpful and quick responses to questions....
Andrea R
September 19th 2016
Great customer service and product
Responsive sales reps who work with you every step of the way. High-quality products that...
Answer Financial, Inc.
September 16th 2016
Great service and turnaround time!
I had a great experience from customer service through finish product. Thank you!...
Customer
Planning for Seattle Trade Shows? Let us help!
Use our Personal Shopper Service to Find Your Next Trade Show Display!
Sign up for free trade show marketing tips